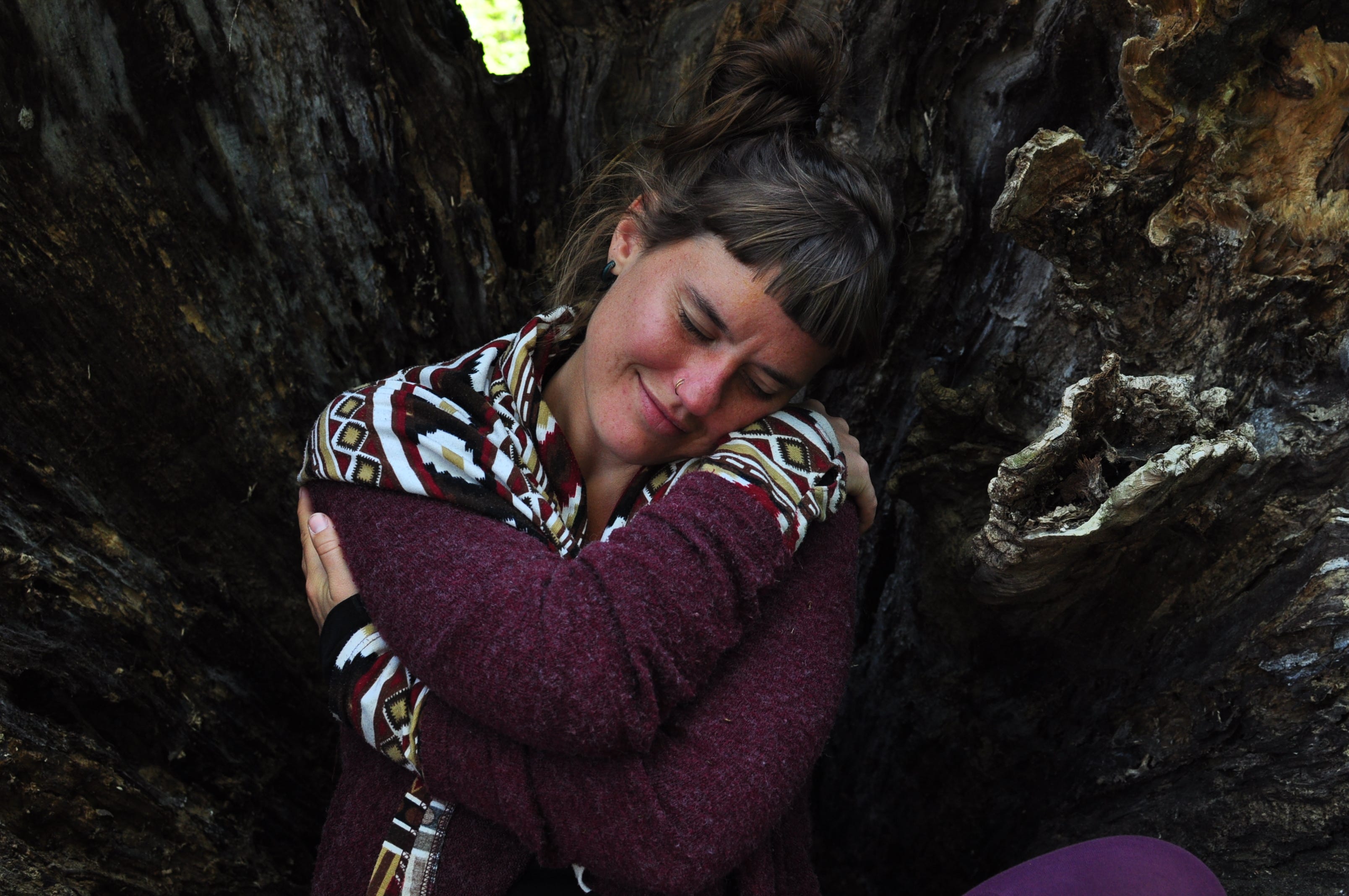 Embrace
A self-acceptance Retreat -
Embrace your belly, body, flaws, embrace yourself.
20th-24th Juli 2022 at Brunnenhaus
About the retreat
Too fat, too skinny, too big, too small. Too loud, too quiet and still not enough. We all know these doubts and issues. Our surrounding, society and sometimes even beloved people and of course ourselves drum it into our brains, bodies and systems. None of this is true though! You are right just the way you are!
This retreat is all about living in an honest, loving and radical self-acceptance. Together we create a joyous, playful and loving connection to our bodies. We relax our bellies, breathe deeply into them. We feel our physical strength and through this our inner power.. We massage each other and feel that each body is perfect and beautiful the way it is. We sweat all of these doubt and limiting believes out in the sauna. At the campfire we praise our own beautiful uniqueness.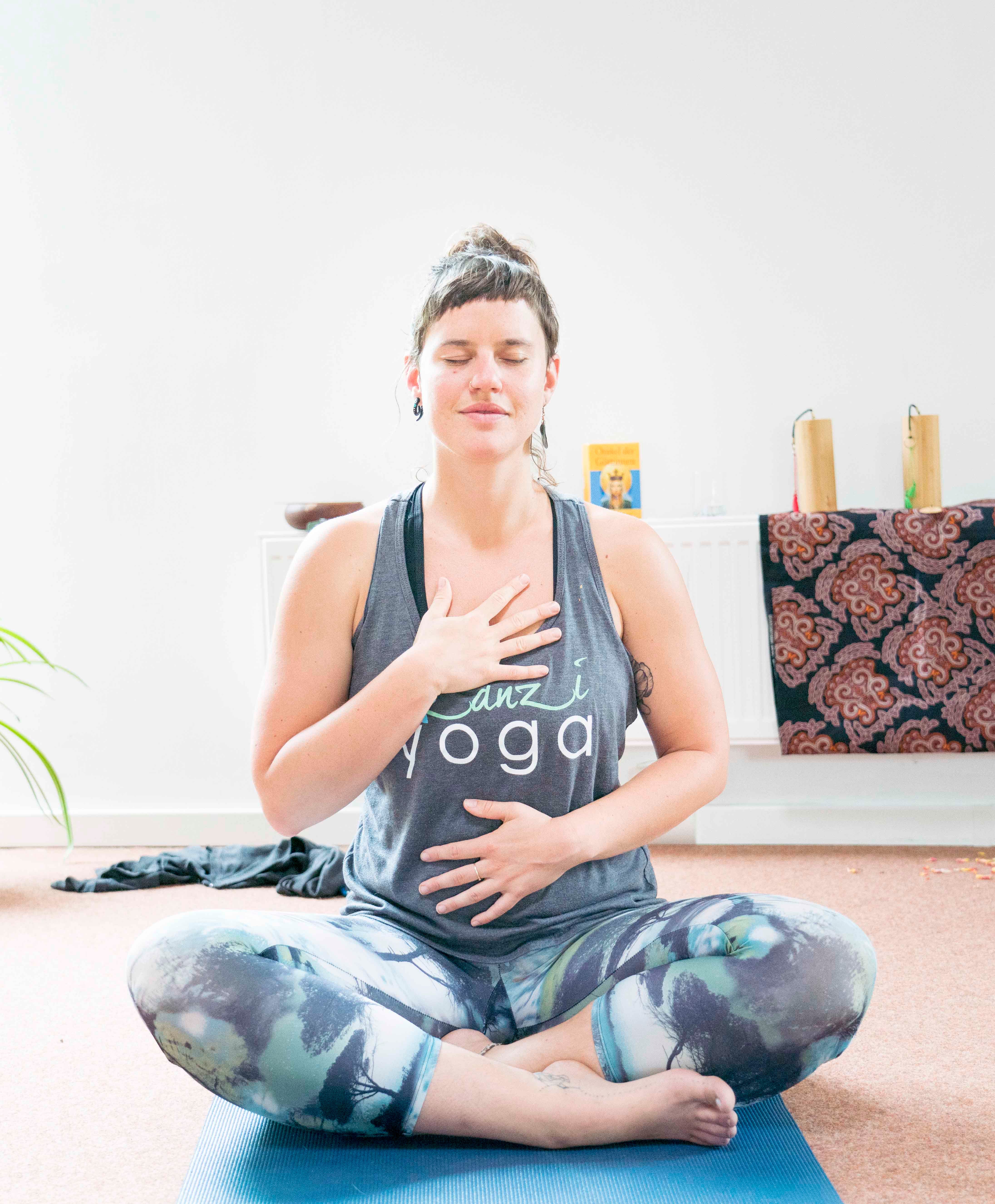 What will we do?
We will move!
Discover your strength and flexibility (yes, you have both of it) with Yoga, Acro-Yoga, Dance, playful movement and Handstands (yes, you can do it!)
We will breathe!
Through our breath we can explore ourselves. Embody an relaxed state of mind and body. We can feel ourselves, let go, renew, and regulate our nervous system! Breath is THE tool to grow lovingly into a greater self-acceptance.
We will relax!
Find ease, enjoy some resting time. We will breathe together and discover its great impact on our ease. There will be magical Yin Yoga Sessions with live music by Alexia Moodloops, who will treat us with her beautiful voice and sounds. We will treat each other with a yummi Thai Massage. Also there will be a Sauna.
We will enjoy nature!
Brunnenhaus is located in stunning nature. There is a great landscape with forests and rivers, which want to be discovered.
We will connect, share, laugh and maybe also cry.
All together we will create a safe space for you to flow and grow. We will share our thoughts, needs and visions. Maybe there will be tears of release, of joy, or not. All feelings are welcome in this space. Come as you are, will all you have (yes, also the heavy stuff, maybe it will get lighter).
We will have 5 days in which you recharge your batteries fully!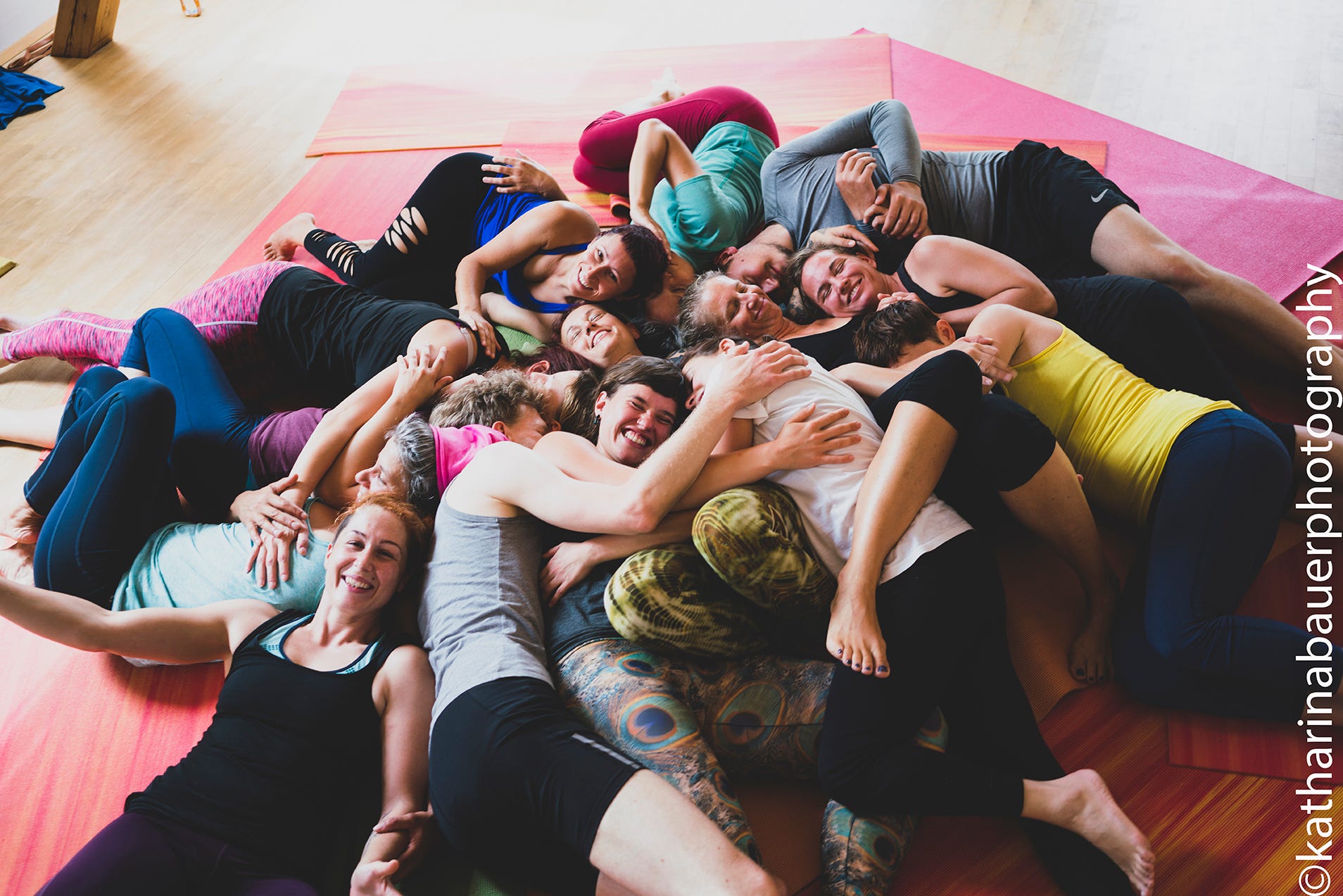 Our schedule
Wednesday:
Check-In till 17:00
Dinner: 18.00
Opening Circle: 19.30
Thursday:
09.00-10.30: Morning movement
11.00-13.00: Brunch
13.00-15.00: Playful movement
15.00-16.00: Coffee/Tea & Cake and Fruits
16.30-18.00: Breathwork & Yin Yoga
18.00: Dinner
Evening: Sauna & Chat
Friday:
09.00-10.30: Morning movement
11.00-13.00: Brunch
13.00-15.00: Acro Yoga
15.00-16.00: Coffee/Tea & Cake and Fruits
16.30-18.00: Restorative Yoga
18.00: Dinner
20:00: Ecstatic Dance: put on your most shiny glitter fancy stuff!
Saturday:
09.00-10.30: Morning movement
11.00-13.00: Brunch
13.00-18:00: Into the woods. Guided walking experience
18.00: Dinner
Evening: Bonfire with singing
Sunday:
09.00-10.30: Morning movement
11.00-13.00: Brunch
Check-Out
Mornings are for long sleepers or early walkers. Sleep in, Grab your book, have a walk in the forest. Enjoy yourself!
Fruits and Nuts are served all day. All meals are vegetarian/ vegan.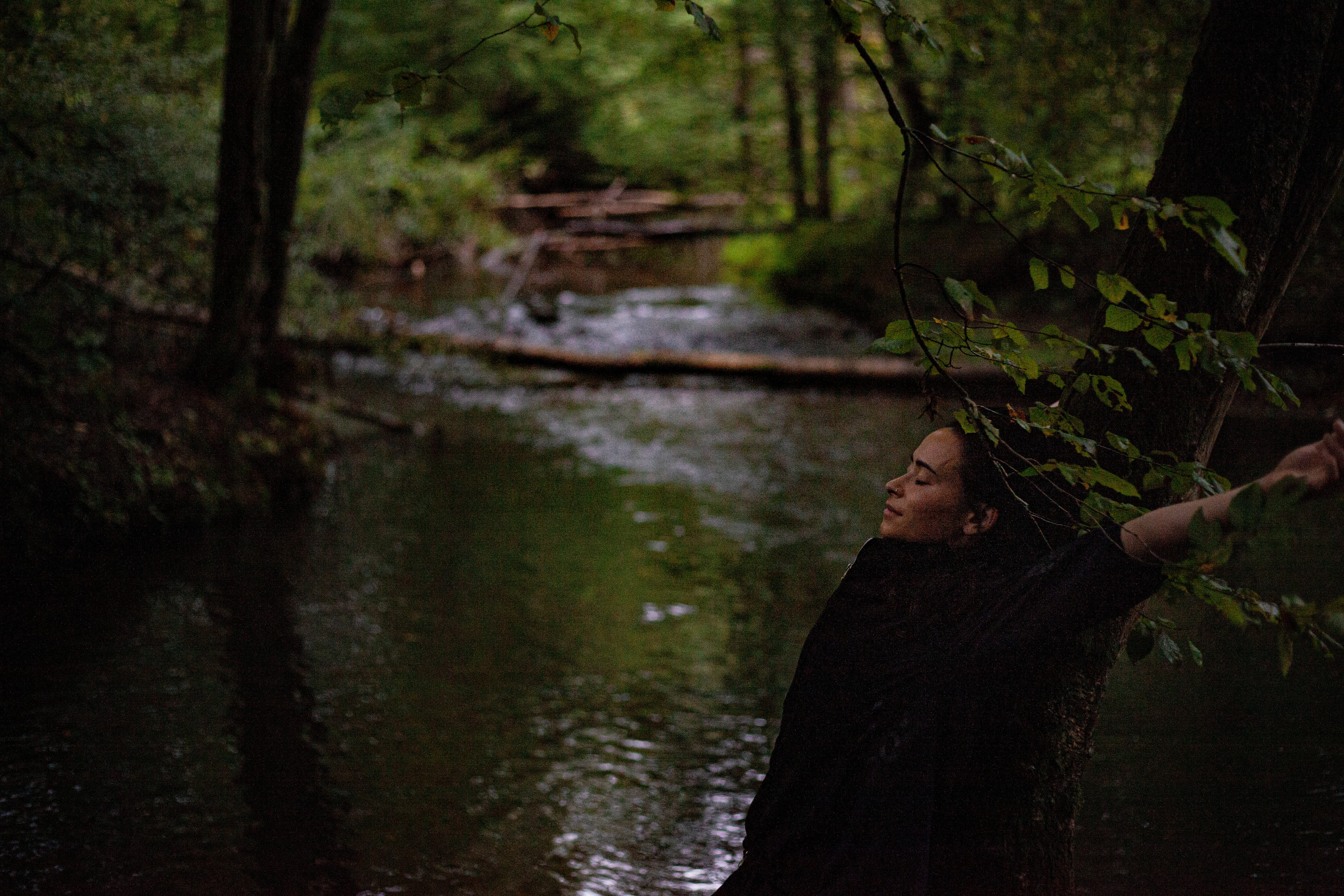 Questions & Answers
Do I need any skills or experience in Yoga/ Acro Yoga/…?
No, just yourself and your curiosity.

How do I get there?
You can come with train and bus going until Odenthal. We will then pick you up there. Also there are parking slots for your car.
We will organise a car sharing and shuttles.

Are you holding this event alone?
No, I have some of my dearest humans on my side. Lissi will serve you delicious meals with an extra portion love! Alexia will spread her magic music upon you and invites you to sing with her. Leo has her sound bowls with her and will play them for you. Both will be my support and spaceholders and are there for you in case of questions or if you need an open ear. Also Alexia (Alkemy of touch Massage) and Leo (Soundbowl Massage) can be booked for an 1:1 treatment.

I can't afford it. What to do?
There are two possibilities: You pay in installments, which we shape on your possibilities. It's worth it, I promise! Or you apply for a volunteer spots you then pay 300-450€ and will help chopping, cleaning, cooking tea. There are 3 volunteer spots available.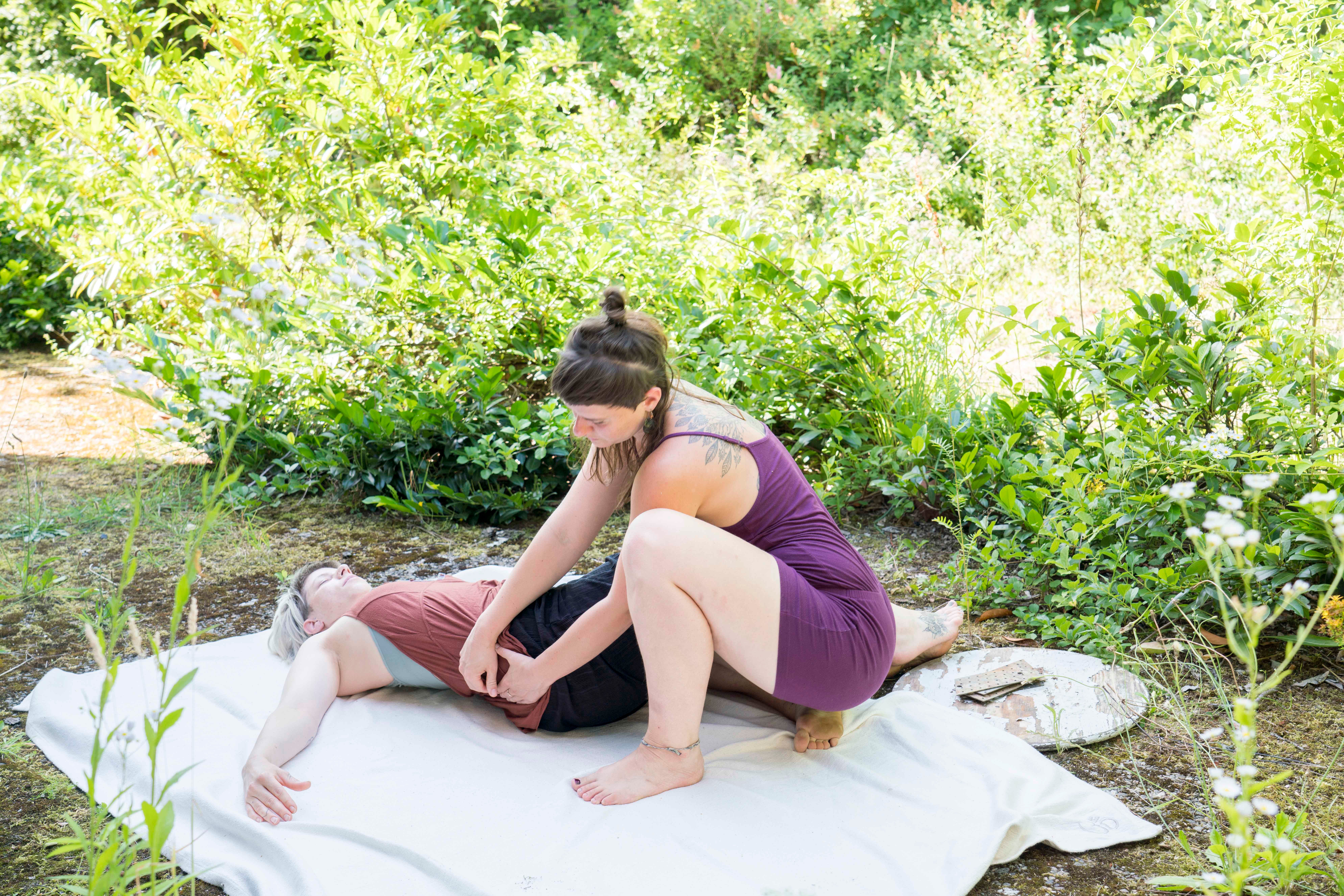 Self-Investment
We have a solidary price range.
If you have a stable income we kindly ask you to give a little more. If you have little money feel free to give a little less.
We don't control anything. We trust your honesty and solidarity.
Let's rise together in solidarity!
Single Room: 800-1000€
Double Room: 650-850€
Dorm (4-Person): 550-750€
Limited spots available. Register now and save your spot. We can't wait to move, play, chill with you!
The price is all-inclusive: 4 nights of accommodation, all meals, 4 days of nourishing movement and chill programm
What is not included: travel costs, special Cafés and Cakes from Waldcafé, Massage treatments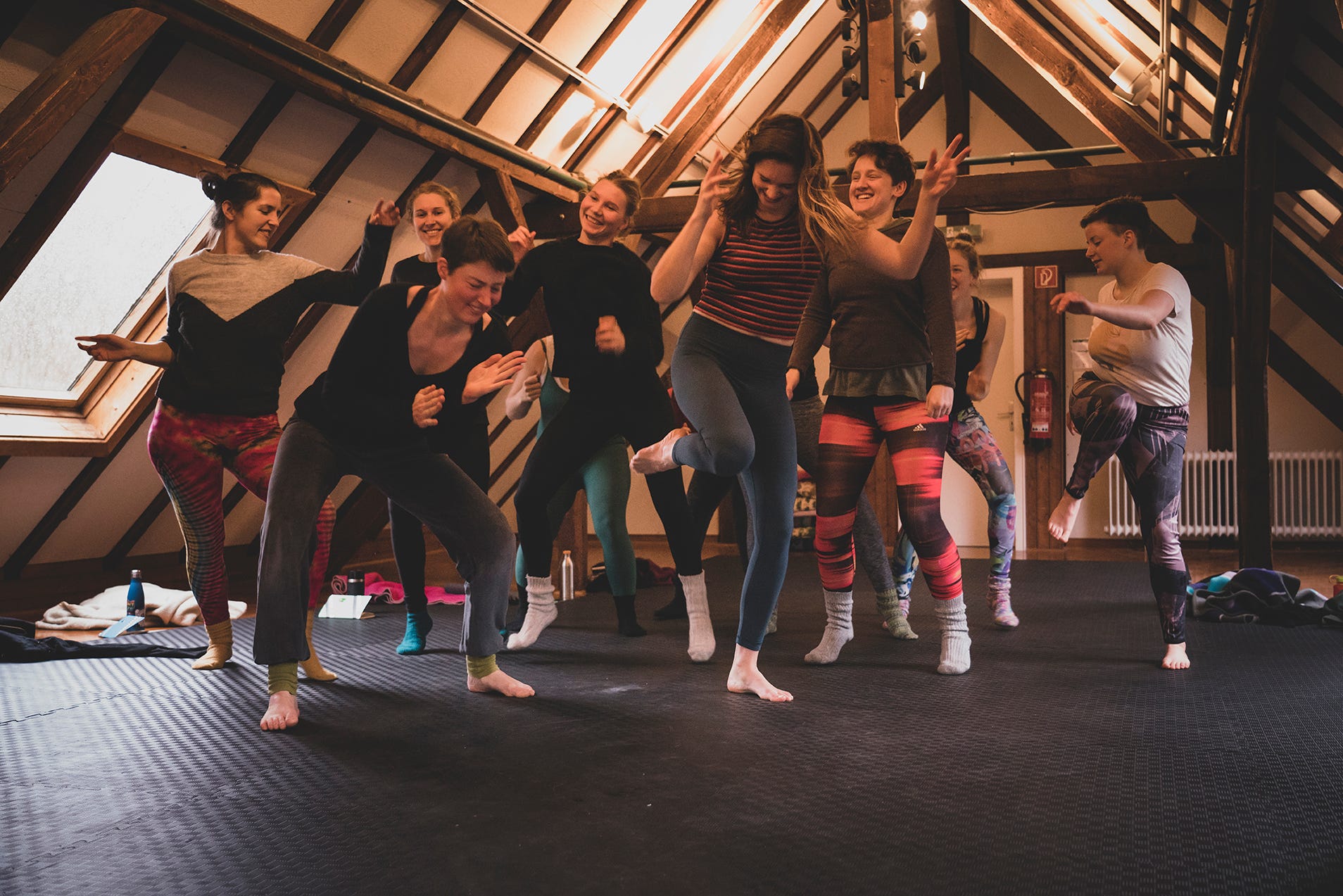 Cancellation terms:
With registration we will ask you to pay a deposit of 200€.
The deposit is not refundable. If you cancel at least 4 weeks before the retreat we will refund 50% of the chosen payment.
Cancellation up to 2 weeksand less before the retreat: We are sorry, we counted with your presence and can't pay anything back.
In case we need to cancel the event due to Covid-Regulations we will refund the whole amount.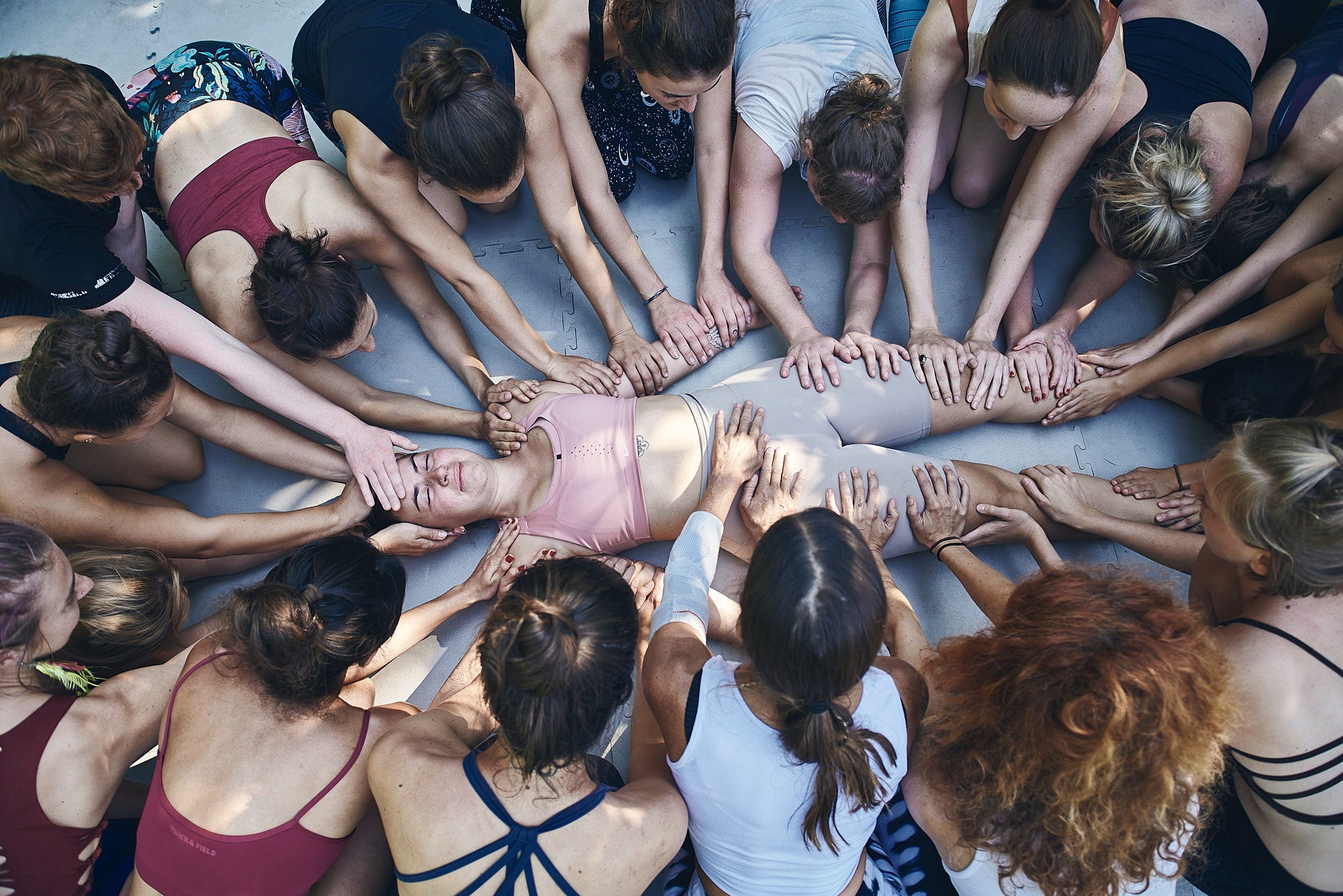 Joining me?
I promise you 5 days of relaxation, movement with ease and fun, dance and singing, great connections, good food, healing nature.