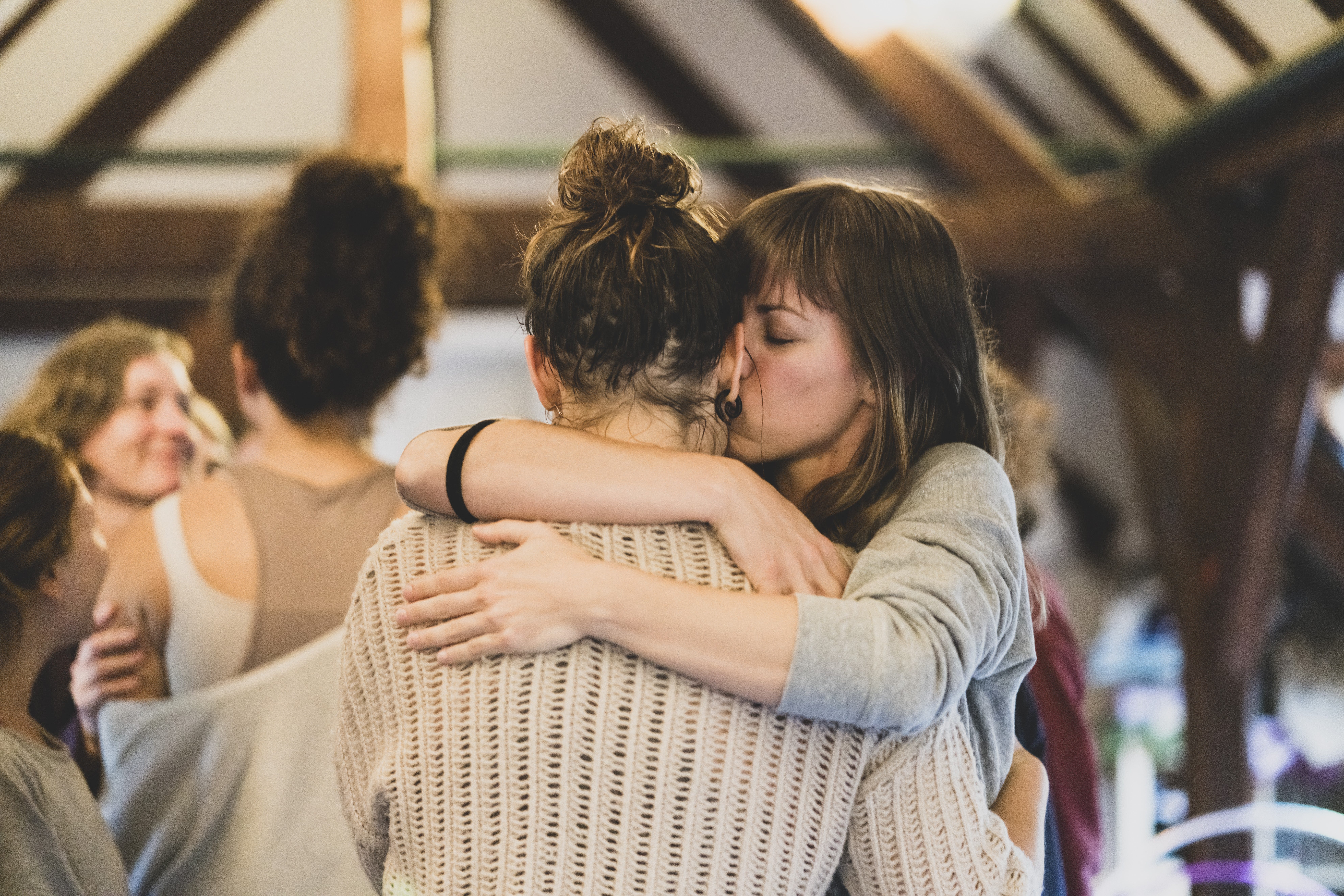 Get to know us.
Wondering who we are and what we do?
Get to know us a little better with the "embodied snacks" provided for you. Get a small glimpse into our work.
Although we must admit, that the real magic cannot be put in videos. Not only because of our being and style of teaching, but also because we deeply believe in teaching each other. We provide a space and a framework, some skills and techniques. But you are as important and we are in the learning/teaching process!
Not to mention, a big piece of our training only works with a partner. Imagine doing Acro Yoga alone. :) So, for the full experience, join us.
Until then, enjoy the "snacks".
Content from Youtube can't be displayed due to your current cookie settings. To show this content, please click "Consent & Show" to confirm that necessary data will be transferred to Youtube to enable this service. Further information can be found in our Privacy Policy. Changed your mind? You can revoke your consent at any time via your cookie settings.
Consent & Show
Meet Maša and learn what on Earth is embodiment
Content from Youtube can't be displayed due to your current cookie settings. To show this content, please click "Consent & Show" to confirm that necessary data will be transferred to Youtube to enable this service. Further information can be found in our Privacy Policy. Changed your mind? You can revoke your consent at any time via your cookie settings.
Consent & Show
Meet Lotta and connect with yourself by breathing
Content from Youtube can't be displayed due to your current cookie settings. To show this content, please click "Consent & Show" to confirm that necessary data will be transferred to Youtube to enable this service. Further information can be found in our Privacy Policy. Changed your mind? You can revoke your consent at any time via your cookie settings.
Consent & Show
Meet Kathi and meditate on your needs
Content from Youtube can't be displayed due to your current cookie settings. To show this content, please click "Consent & Show" to confirm that necessary data will be transferred to Youtube to enable this service. Further information can be found in our Privacy Policy. Changed your mind? You can revoke your consent at any time via your cookie settings.
Consent & Show
And for all german speakers: enjoy a full Breath in Motion Class with Lotta
Verbinde dich mit deiner Intuition, atme, fließe, erkunde dich.
Mit Spotify Playlist in der Videobeschreibung.