'Cause you are worth it!
Build your foundation. Gaining mental and physical strength, arriving in self-awareness and self-confidence, refine your purpose and the gift you share and growing into your authenticity. Knowing your validation. Explore curiously your-self, balance, boundaries, trust, needs through inspiring sessions of acroyoga, breathwork, dance, bodyweight training, playfight, sharings and other methods.

You will deepen your foundation, gain confidence, connect and be seen in your genius.

Next Training: 09th-15th of April 2023!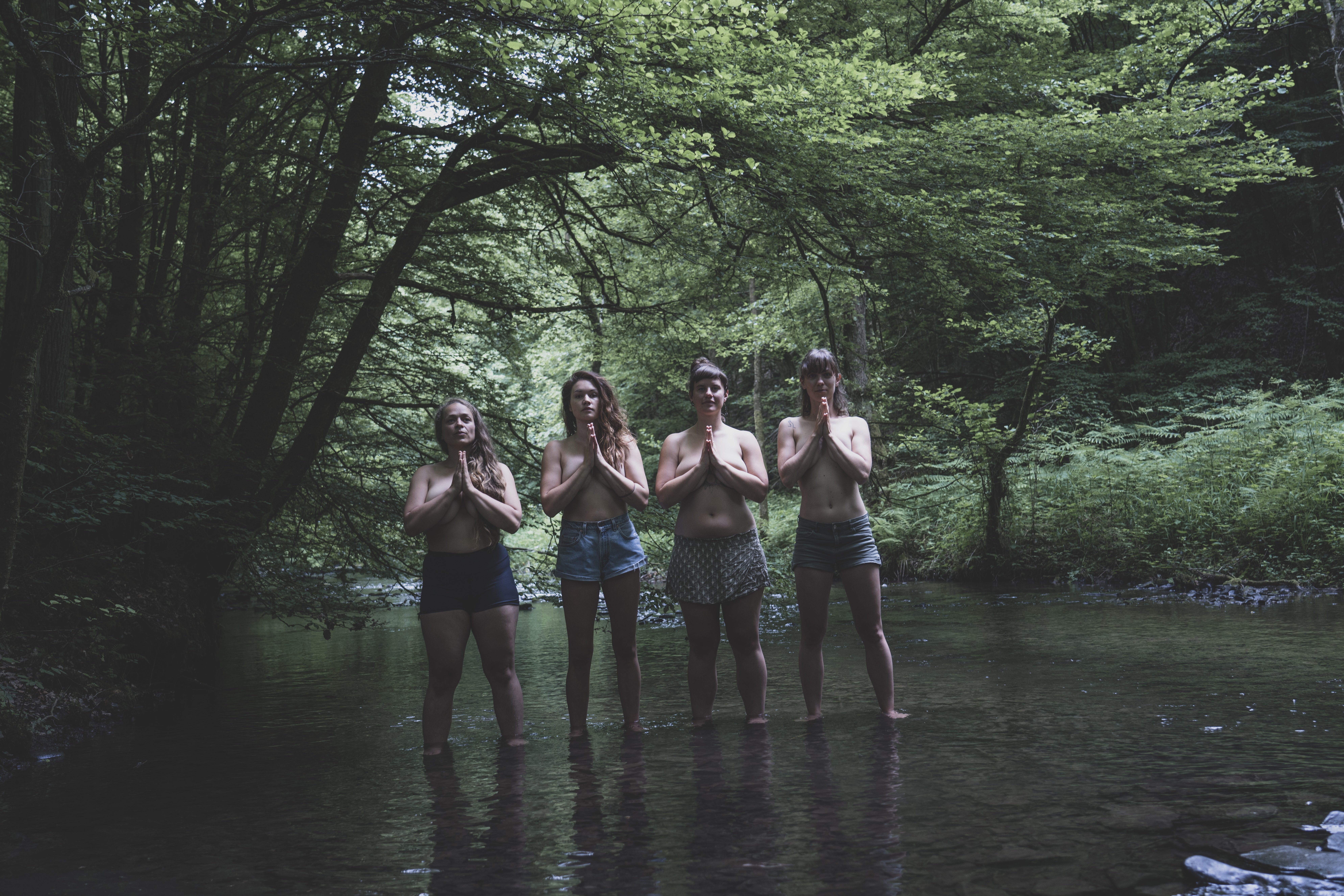 Register now!
Join us for a journey of self-discovery.
Explore your strength with different movement practices as Acro Yoga, Yoga, Dance, Handstands, Weightlifting, Thai Massage. Feel your worth and leave old limitations behind.
You will be guided by four teachers and held by a powerful group of women.
Spots are limited to 16 women. Don't wait too long.
Through embodied explorations you will gain more self-awareness about your current patterns of how your lead your life and your relationships, as well as tools on how to move towards more helpful patterns.
Reflecting on your patterns, strengths and weak points will more easily move you towards the "you" you want to become.
Tools as Journaling, Active Listening and Check-In Buddies will help in this.
You will learn to trust yourself, your body, your strength and your intuition. Through strength training, handstand training and "inner power" work.
You will also learn to trust and rely on other people, especially other women! AcroYoga, Thai Yoga Massage and Partner Workouts will help you with that.
How are you with saying no? How often are you overstepping your own boundaries?
We all had our fair share of troubles with this. And sometimes still do. However, the practice of AcroYoga and Thai Massage teach us to know our boundaries and to voice them. Once integrated into you movement practice, you can more easily start setting boundaries into other parts of your life.
Discover, that you can be anything and everything you want to be. You can balance between being a powerful, strong women, yet being soft and vulnerable.
You can be beautifully happy on one day and on another sad and ugly.
You can walk on a Slackline, you can balance on your hands.
You have the power to balance all the complexities that make you you.
Each movement and each breath consist of a moment of calmness in between. We inhale, we pause, we exhale. We transition from one move to another, we need breaks in between to stay balanced.
By connecting to our breath, mind and nature, we find calmness, in stillness but also in movement.
Through movement practices, self-reflection and breathwork you will gain a strong foundation of your inner strength and your ability to stay resilient in the face fo hardship. You will deal with challenges, conflicts, heartbreaks, bad days with more ease. Because you are connected to your source, to your inner power!
Your investment:
850 - 1300€
The price includes:
* 6 days of in-person training
* ongoing peer-support
* accommodation and 3 meals (vegan/vegetarian) a day

We have a solidarity price system: If you have little money, you pay less, if you have more you pay more.
Let's rise together in solidarity, by supporting each other!