Step into your power!
A residential training: April 9th-15th 2023
at Brunnenhaus near Cologne, Germany
What is this power I am stepping into and why do I need it?
Somewhere along the line, you might have learned that playing small is the way to go. It's safe, it's familiar. It might have given you the appreciation or security you needed.
But much like we outgrow our clothes as children, over time we outgrow the limiting boxes we place ourselves into.
Being a woman doesn't need to mean powerless, docile and quiet. As gentle as the feminine is portrayed, it can also mean fearless strength, deep calmness in the face of challenge and infinitely creative ways of problem-solving.

It's time to embody that. Your power is not just yours, it can serve to make the world around you a better place. And this 6-day training is designed precisely for this: building your mental and physical strength, your self-confidence, refining your purpose and gift you want to bring to the world.
We move through these principles with the playful approach of Acroyoga, breathwork, dance, bodyweight training, playfight, empowerment circles and other uplifting practices.
You need this training because the world needs your voice.
When?
The training is a 6-day in-person event taking place from April 9th-15th 2023.


Where?
The training will take place at Projekt Brunnenhaus near Cologne, surrounded by magical nature.
We could not have picked a better space for learning and connection.
How much?
The training has a sliding price scale between 850€ and 1300€.
This includes the training, materials, accommodation and food during the training.
Our pricing is based on solidarity with each other.
By paying the full price, you help another participant join who might not be able to afford the training otherwise.
It is possible to pay in instalments, to meet your financial possibilities.

There is an option for Bildungsurlaub (for employees in Germany).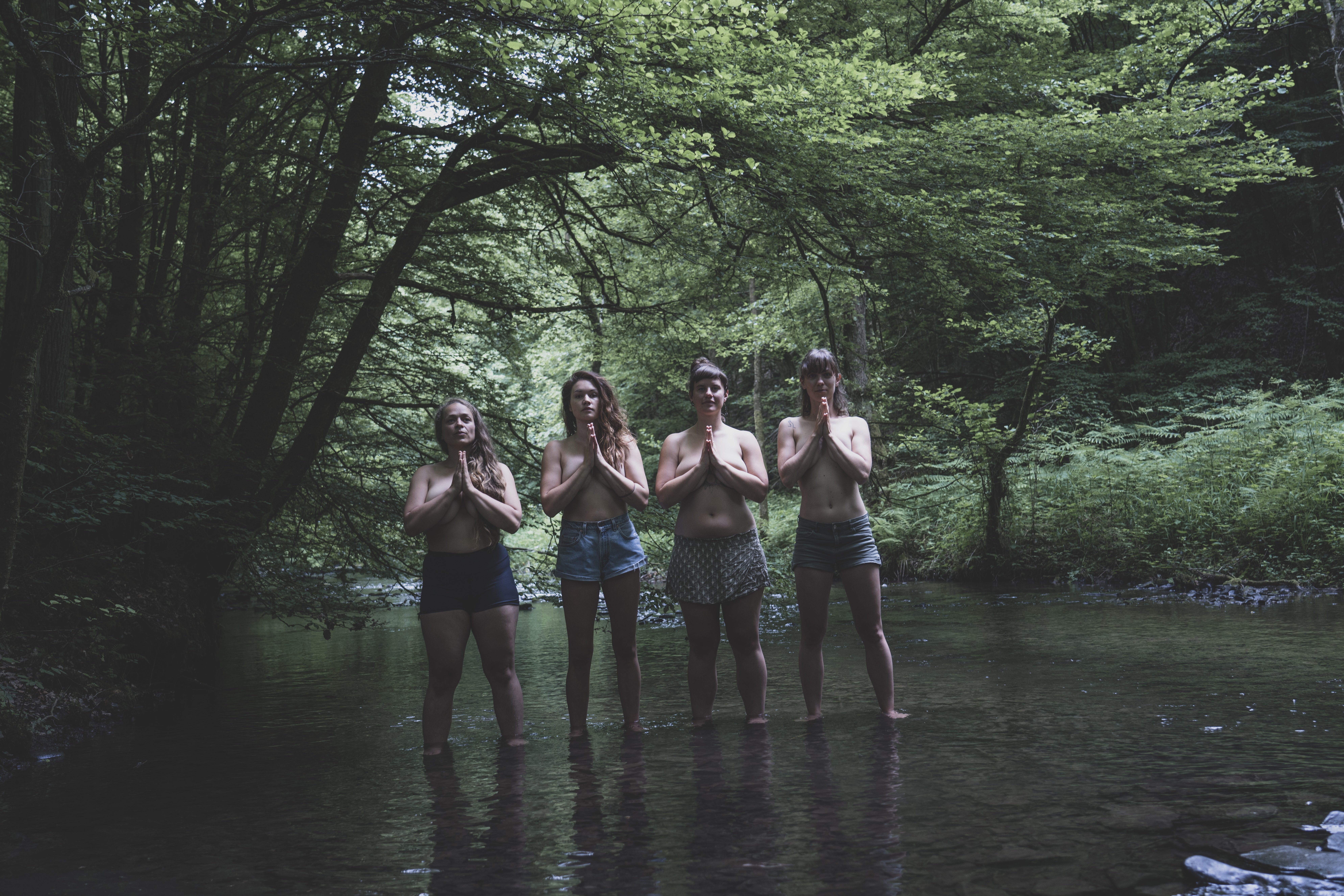 Register now
Join us for a journey of self-discovery.
Explore your strength with different movement practices as AcroYoga, Yoga, Dance, Handstands, Weightlifting, Thai Massage and many more. Leave your old limitations behind.
You will be guided by four teachers and held by a powerful group of women.
Spots are limited to 16 women. Don't wait too long.
Through embodied explorations you will gain more self-awareness about your current patterns of how your lead your life and your relationships, as well as tools on how to move towards more helpful patterns.
Reflecting on your patterns, strengths and weak points will more easily move you towards the "you" you want to become.
Tools as Journaling, Active Listening and Check-In Buddies will help in this.
You will learn to trust yourself, your body, your strength and your intuition. Through strength training, handstand training and "inner power" work.
You will also learn to trust and rely on other people, especially other women! AcroYoga, Thai Yoga Massage and Partner Workouts will help you with that.
How are you with saying no? How often are you overstepping your own boundaries?
We all had our fair share of troubles with this. And sometimes still do. However, the practice of AcroYoga and Thai Massage teach us to know our boundaries and to voice them. Once integrated into you movement practice, you can more easily start setting boundaries into other parts of your life.
Discover that you can be anything and everything you want to be. You can balance between being a powerful, strong women, and at the same time soft and vulnerable.
You can be beautifully happy on one day and on another sad and ugly.
You can walk on a Slackline, you can balance on your hands.
You have the power to balance all the complexities that make you you.
Each movement and each breath consist of a moment of calmness in between. We inhale, we pause, we exhale. We transition from one move to another, we need breaks in between to stay balanced.
By connecting to our breath, mind and nature, we find calmness, in stillness but also in movement.
Through movement practices, self-reflection and breathwork you will gain a strong foundation of your inner strength and your ability to stay resilient in the face of hardship. You will deal with challenges, conflicts, heartbreaks, bad days with more ease. Because you are connected to your source, to your inner power!
Your investment:
850 - 1300€
The price includes:
6 days of in-person training
Accommodation in a shared room
3 hearty meals (vegan/vegetarian) per day

We have a solidarity price system: If you have little money, you pay less, if you have more you pay more.
Let's rise together in solidarity, by supporting each other!

The training is recognized as "Bildungsurlaub" (for employees in Germany).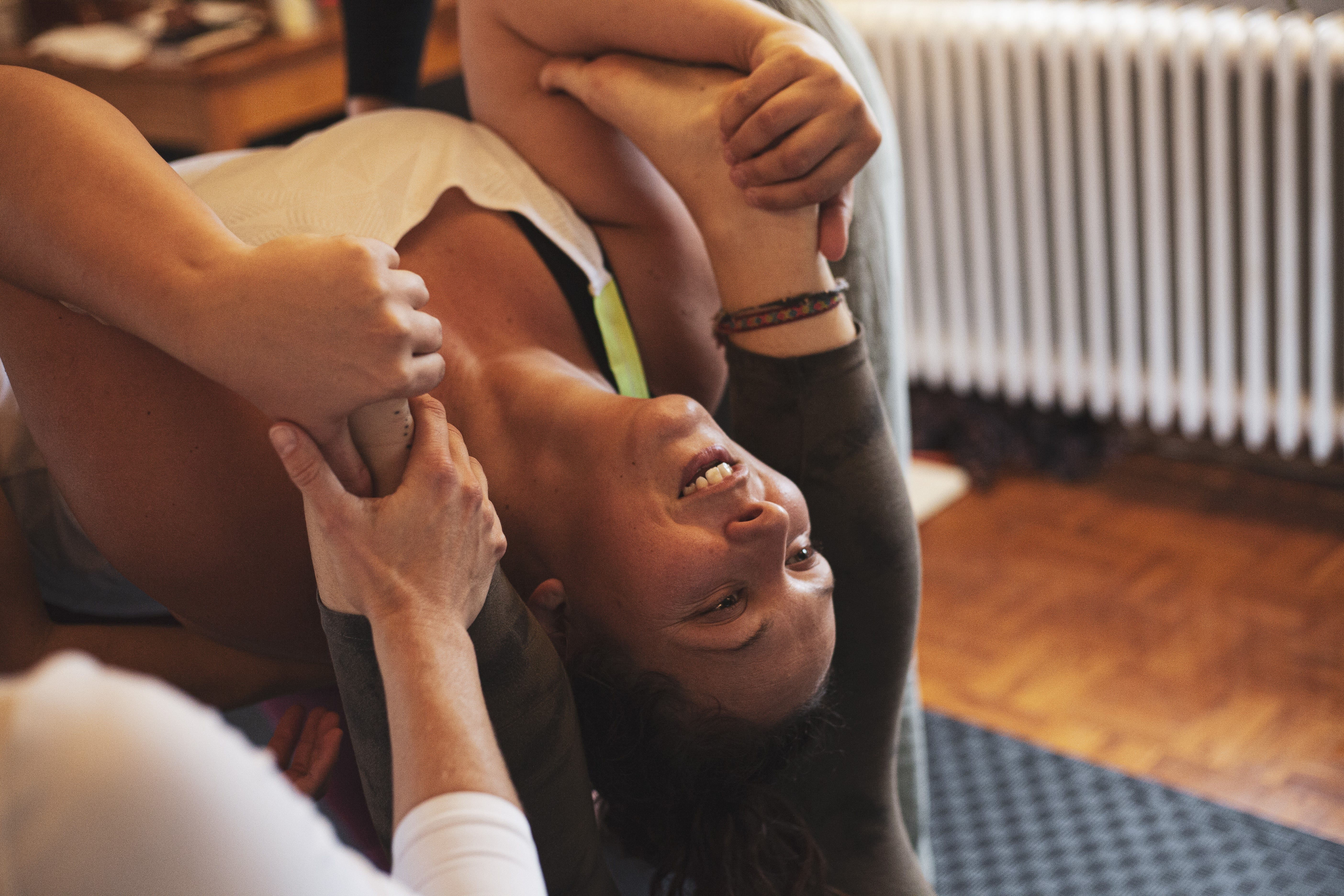 How the schedule could look like:
7:30-8.30: Morning Movement
Breakfast & Break
10:00-13:00: Morning Session - movement and strength
Lunch & Break
15:30-18:00: Afternoon Session - softness and reflection
Dinner & Break
19:30 - open end: Community Time - exchange and integrate


Please note: This schedule is to give you an idea how a day could look like. We will go with the flow. As we do so times can change and will be adapted to the groups needs and wishes.
Connect with us
We offer free discovery calls if you are unsure and wondering if the training fits your needs.
Just send us a message and we will get in touch with you for a call.