This training is aimed at women who want to gain more self-confidence and trust, both in themselves and others. This training will help you to free yourself of your own limiting beliefs and internalized oppression of patriarchy.
It connects women with their mental and physical strength and helps them to find their authentic voice in the world. Various movement and healing tools such as Acro Yoga, Vinyasa/ Yin Yoga, Thai Yoga Massage and free movement will encourage the participants to feel their strength and furthermore to embody that inner and outer power.
Through the movement practices, inner reflections and the community you will discover your very own aspects of being a woman. We welcome them all!
We create a safe space, where together we explore, play, laugh, move, cry, share and rise!

Beyond that, participants will learn what are their unique qualities and which communities will benefit from them.
(You might be surprised that something you consider as your weakness could be a hidden gem that helps others).
This training will serve you on your personal, as professional life. You will be more confident as an employee, as well as self-employed woman. It will help you set boundaries and rise into your power as mother, partner, sister, friend...

The training is divided in two 6-day modules.
Module 1 - Step Into Your Power will take place from 9-15th of April 2023.
This module is designed for women of all walks of like to boost their self-confidence!

Module 2 - A Loving Kick in the Ass new dates coming soon.
This module is designed for women who want to start or grow their own business or a big project.

Both modules can be combined freely.
Watch what our training is about:
Content from Youtube can't be displayed due to your current cookie settings. To show this content, please click "Consent & Show" to confirm that necessary data will be transferred to Youtube to enable this service. Further information can be found in our Privacy Policy. Changed your mind? You can revoke your consent at any time via your cookie settings.
Consent & Show
Who is this training for?
For women who want to grow into their full strength and inner power .
For women who are ready to rise up and share their light with their wider communities!


For women who want to explore the variety of being a woman.
For women who want to find trust in themselves and others.
For women who like to set clear boundaries.
For women who like to find ease in playfulness.
For women who like to move and connect with other women.
For women who seek calmness, as much as being active.
What will you learn in the training?
A variety of movement tools and teaching exercises that will allow you to tap into your physical and mental strength.
Being resilient in challenging situations while allowing for vulnerability. You will learn to feel and communicate your needs and boundaries better.
You will learn to trust yourself and others, which will in turn create more easeful relationships, professionally and personally.
You will learn to lift each other up with ease and playfulness. Harnessing the power of support to create change in your communities.
You will connect with other women and learn to build networks of support in your personal and professional life.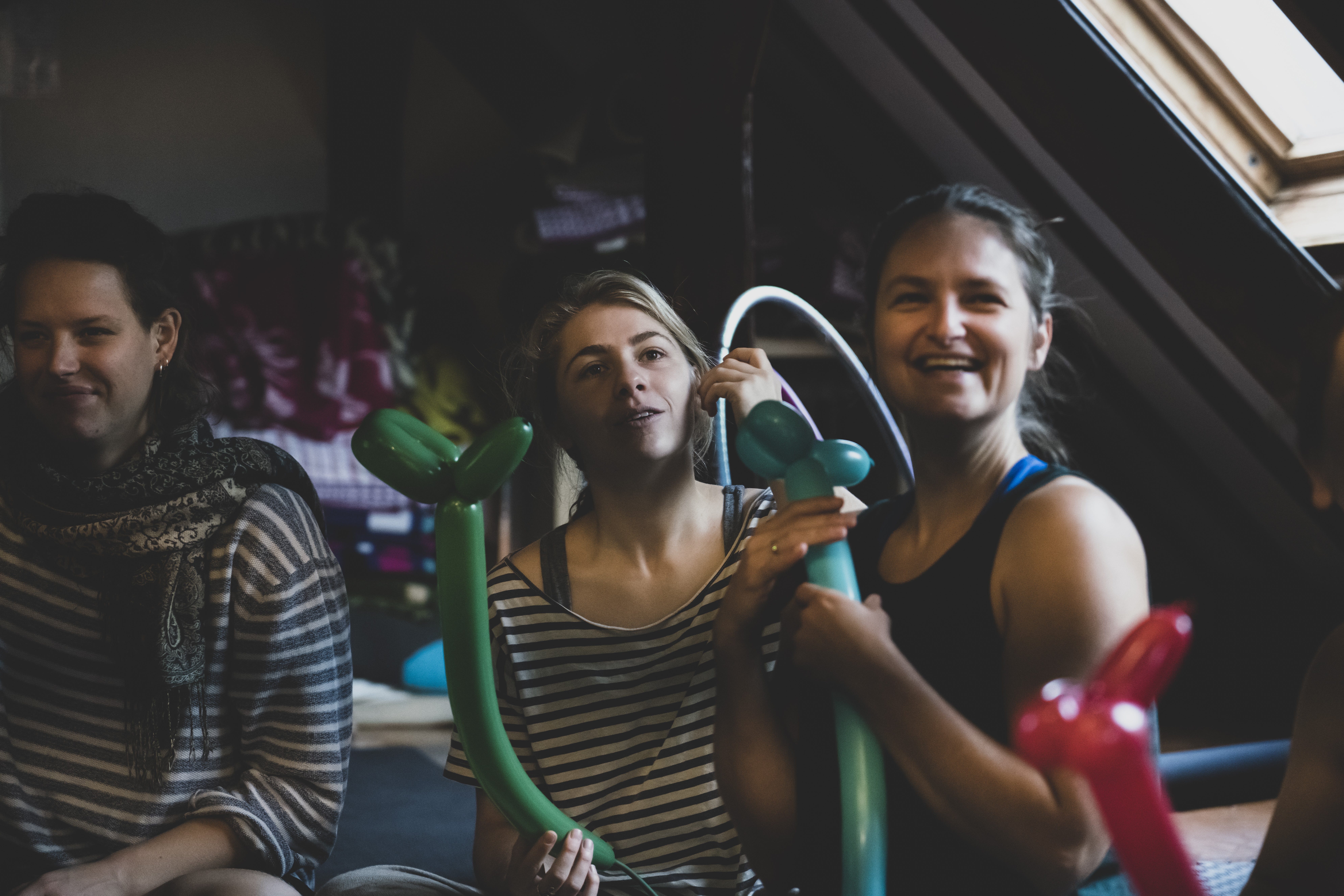 Join us now!
Step into your power. Connect with your strength, softness, balance and trust. Find other women to support you. What are you waiting for?
You are worth it! You are ready, to follow your own path. To live your dreams!
Step into your power!
What is your superpower? What do you like to share with the world?

Gaining mental and physical strength, arriving in self-awareness and self-confidence, refine your purpose and gift you want to share, finding your voice, growing into your authenticity.

You will grow your roots, gain confidence to be able to share your skills and gift with the world.



When?
The training is a 6 day in-person event taking place from 09.-15. April 2023.



Where?
The training will take place at Projekt Brunnenhaus near Cologne, surrounded by magical nature.
We could not have picked a better space for learning and connection.
How much?
The training costs 850-1300€.
This includes the training, materials, accommodation and food during the training.
Our pricing is on the base of solidarity with each other.
It is possible to pay in instalments, to meet your financial possibilities.

Full refund in case of cancellation due to COVID-19 or other extraordinary medical circumstances.

There is an option for Bildungsurlaub please contact us.
We offer 30-minutes discovery calls, if you are unsure, if the training fits your needs and which one to take.
Just send us a message and we will get in touch with you for a call.
How the schedule could look like:
7:30-8.30: morning movement
8:30-9:30: breakfast
10:00-13:00: morning session - movement and strength
13:00-15:30: lunch & break
15:30-18:00: afternoon session - softness and reflection
18:00 -19:30: dinner & break
19:30 - open end: community time to exchange and integrate


Please note: This schedule is to give you an idea how a day could look like. We will go with the flow. As we do so times can change and will be adapted to the groups needs and wishes.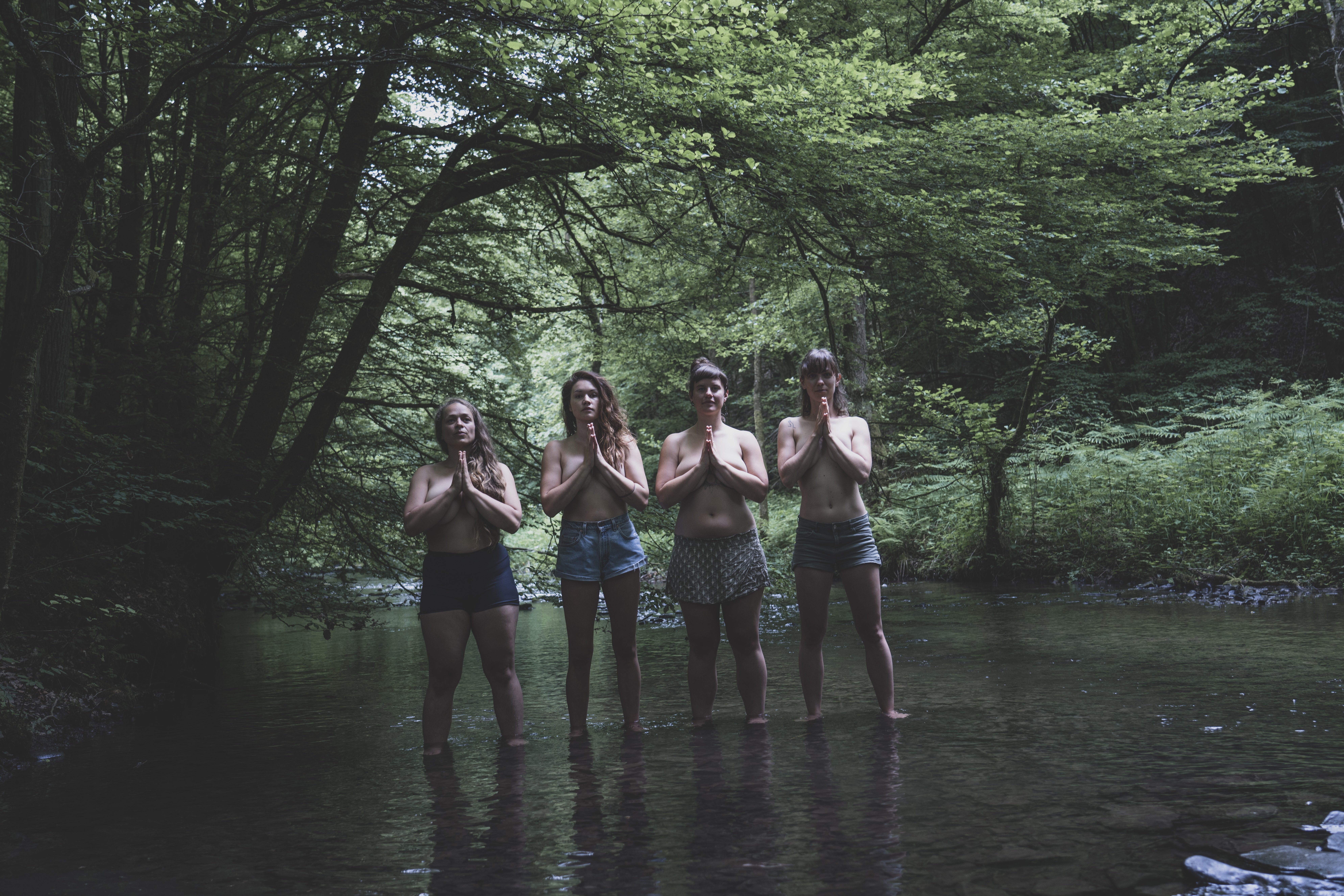 There is no way you will not feel empowered after this training!
Take a big step forward towards your own personal development and make yourself ready to empower other!